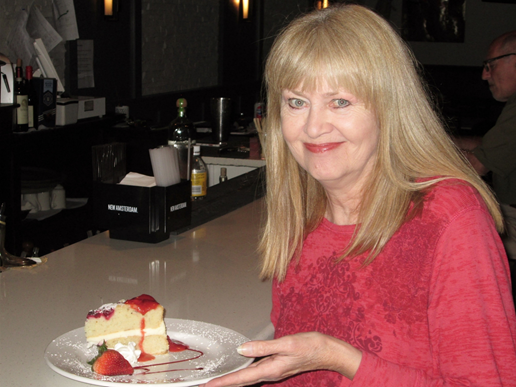 I'm so thrilled to share my writing projects and publications from the last few years to the present and the brand new, Plymouth Cookbook, Recipes from America's Hometown, Book 2, published by Moore Media. In November of 2018 we published Plymouth's very first restaurant cookbook. The success of that book and the emails and comments from buyers all over New England telling us how much they loved it and that they wanted more, urged us on to produce Book 2.
If you had told me years ago that I would become a food writer and food photographer I wouldn't have believed it. When I first started, I wrote poetry and then a book about my dreams. My poetry seemed to always become longer and I realized I was really writing short stories. As a kid I loved Nancy Drew, then Agatha Christie and Sherlock Holmes stories, so it was a natural progression for me to write mystery and suspense.
Somewhere along the line I realized there was always a lot of food in my stories – characters meeting in cafes, etc. and even in my poetry. For awhile there was so much coffee in my poetry (Go figure, but I do love coffee) that people began to call me the coffee poet at the open mics where I would read.
When Vanessa Moore of Moore Media asked me if I'd like to write stories about restaurants for a new book, I was excited. What could be better! Interviewing chefs and restaurant owners, sampling dishes. A tough job but someone had to do it! My foodie self loved it. Through the course of two years after the first book came out, Vanessa and I started Foodie Federation on Face Book so we could post news about local restaurants and info about foodie events. We've had a great time and I hope you will enjoy all the events and surprises we have planned in the future. Please check out the rest of my website and stay tuned for more stories, poetry and foodie adventures!