Louisa Clerici's short story, Baker Street, Boston is included in Best New England Crime Stories 2016, Red Dawn. She also has short stories in both Best New England Crime Stories 2015 and 2012. Her stories and poetry have been published in literary anthologies and magazines including Carolina Woman Magazine, The Istanbul Literary Review, Ibbetson Street 38, 37 and 33, Pink Panther Magazine Vol. 8, #2, Something's Brewing, Shore Voices, Objects in the Rear View Mirror, Muddy River Poetry Review, The Shine Journal, City Lights, Davis California Book Project, Do Not Give Me Things Unbroken, Oddball Magazine, The Boston Poet, Bagels with the Bards # 4 through #10, National Poetry Day, Old Colony Memorial Newspaper, Unlocking the Poem, Tidepool Poets 2009 & 2010 and Off the Coast.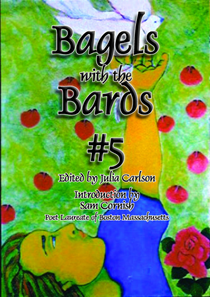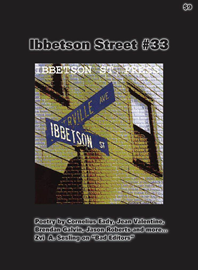 The food writer and photographer for The Plymouth Cookbook, 2018 and 2020. Louisa Clerici's articles on the South Shore food and art scene appear in local newspapers and magazines.
Awards & Performances
Louisa Clerici's work was featured at the SWAN 2013, Support Women Artists Now event where she performed her original piece, "Page Nine."
Louisa is a winner in the Soul-making Literary Competition of the National League of American Pen Women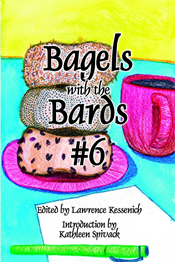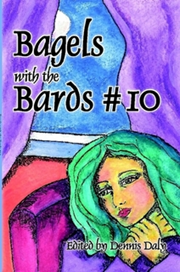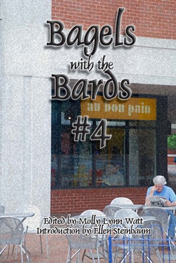 She is a winner in The Fine Print writing contest for, "A Little East Franklin Sugar."
She received an honorable mention in the summer 2011 issue of Avalon Magazine –Writing from the Heart contest. Her work was chosen to be featured at the 2014 Boston, Mayor's Prose & Poetry Program commemorating the Boston Marathon tragedy.
Best New England Crime Stories 2012: Dead Calm – published by Level Best Books
* New England's most acclaimed award-winning crime and mystery writers weave twenty-five original tales.
" Twenty-five of the most cleverly written and thought-provoking crime stories ever assembled in one collection." Brenda Scott, Manchester Examiner
" Clearly the editors of this anthology have poured their energy into selecting the very best from the New England area, and they have succeeded, brilliantly." Christine Zibas, Reviewing the Evidence."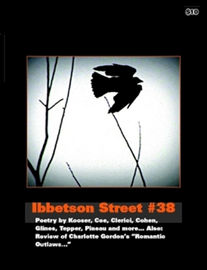 Sleuth Sayers names "The Rose Collection" by Louisa Clerici, Best mystery story of 2012
Clerici, Louisa. "The Rose Collection," in Dead Calm: Best New England Crime Stories 2012,
edited by Mark Ammons, Katherine Fast, Barbara Ross, Leslie Wheeler, published by Level Best
Books, 2012. –
Writer Robert Lopresti names "The Rose Collection" one of the years best mystery stories- "It is that time of the year again. For the fourth time I am listing the best short mystery stories of the year – Sixteen stories made the cut" –
Some weeks I can't find a single story I like. Some weeks, on the other hand, there is an embarrassment of riches. I thought "Plain Vanilla" by Michael Nethercott would make a fine choice. But before I hit the weekend I read "Boxed" by Daniel Moses Luft. And then along came this little character study by Louisa Clerici, which knocked them both out of competition.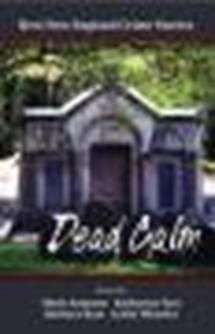 Obsession is either comic or tragic, depending on how close you are standing to the fallout. The narrator is Laura, a woman who lives a pleasant if slightly stir-crazy life in rural Indiana. Her life is changed when an elderly neighbor leaves her a piece of costume jewelry: a brooch that was "all sparkly with a pale gold intricate rose." Get used to detailed description, because Laura provides them for whatever she thinks is interesting, while glossing over things she considers less important. And that, you might say, provides the key to her character.
Laura starts studying about jewelry at the library and discovers that the best chance to get more is a big flea market in Cumberland, Indiana. Problem is her husband doesn't want her to go. That doesn't turn out to be a problem for long, because he dies. In fact, it is best not to get between Laura and her jewelry plans.
Some people say that in genre literature the plot matters more than the language, while in mainstream literature it is the opposite. In this story the language is the plot.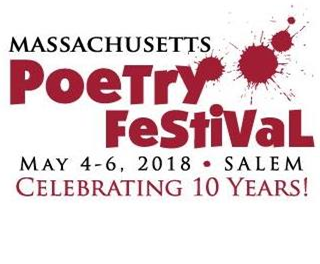 The Massachusetts Poetry Festival chose Louisa Clerici's poem
"Fingertip" for the "Poetry & the Body" 2018 festival sidewalk
installation. Her poem was painted on the sidewalk in Salem, MA.